With a scale of 301 ha of area, CIPUTRA HANOI was invested by Citra West Lake City Development Company Limited – a joint venture company between Urban Development and Infrastructure Investment Corporation (Vietnam) and Ciputra Group (Indonesia). Ciputra Group is a global leader in terms of new urban city developments. With over 100 subsidaries, Ciputra Group is a pioneer in the field of large-scale real estate development that creates modern and green urban communities. Up to present, Ciputra Group has successfully developed 110 housing projects ranging from 500 ha to 6,000 ha in Indonesia and other countries around the world.
At present, CIPUTRA HANOI is home of more than 7,000 residents, of which 30.8% is foreigners from 74 countries around the world. The number of residents is expected to be 50,000 when the project to be completed.
Prime Location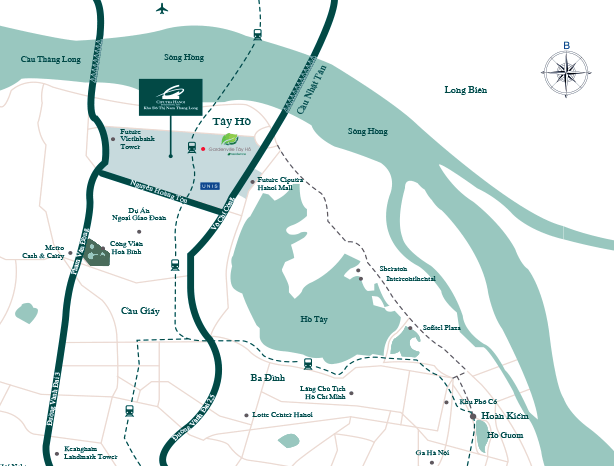 Ciputra Hanoi is located at the ideal position that is adjacent to Red River and the historic West Lake and makes easy accessibility from present Central Business District (CBD) through Ring Road 2 (Vo Chi Cong Street with 10 lanes) and Ring Road 3 (Pham Van Dong with 12 lanes). From Ciputra Hanoi, it only takes 3 minutes to reach West Lake, 15 minutes to reach Hoan Kiem Lake and 17 minutes to Noi Bai International Airport via Nhat Tan Bridge or Thang Long Bridge.
Integrated Urban Area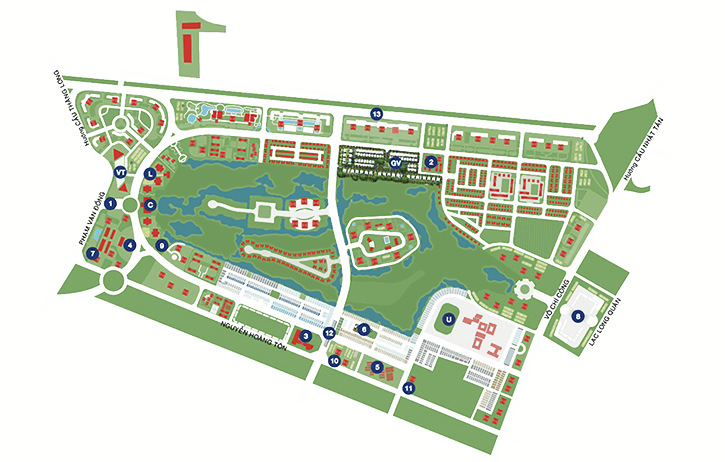 CIPUTRA HANOI is a new urban achieving under international standards that develops in accordance with Hanoi city's Master Plan. The urban area consists of residential buildings, schools, green parks, entertainment and sport club sand high-rise office buildings.
Living environment is green, fresh and safe.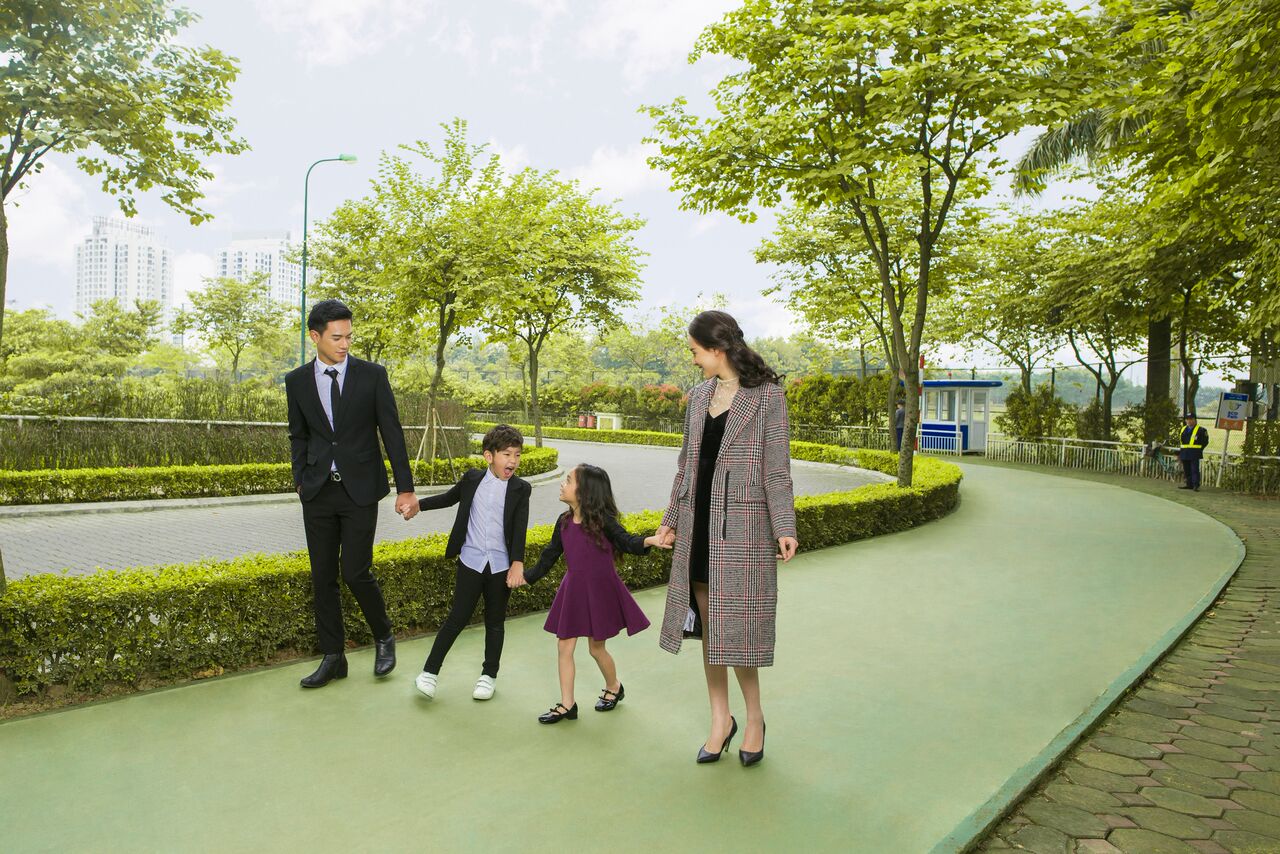 With 77 ha of trees and water surface and known as "Pioneer Green City", CIPUTRA HANOI is one of Vietnam's most complete and green eco-urbans. While "green living" is considered as the indispensable trend, the projects like Ciputra are the "jewel" desired by many residents.
Ciputra is one of few pioneers to construct internal paths for pedestrian and bikers, which called as "Eco-path" with the effort to create a better living environment for people. Besides, Ciputra is also the first urban area in Hanoi City setting a limited speed signal of under 35km/h for internal traffic in order to ensure people's safety and protect environment.
Facilities are full and precise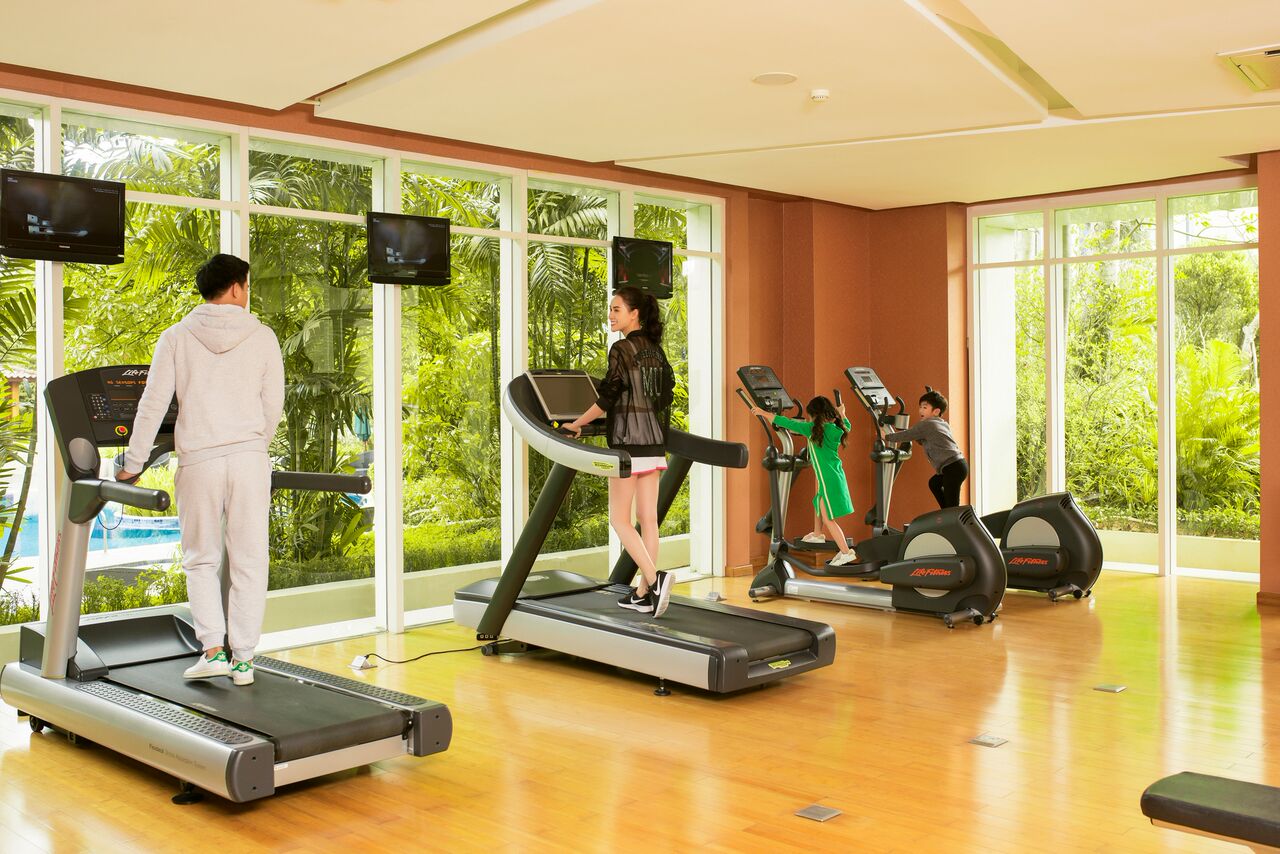 In addition to Family Clubs available in each apartment building, Ciputra has recently added Ciputra Club – a complex of entertainment to serve residents and their relatives. There is a full range of recreational and leisure facilities such as Prestigious Golf Academy of Leadbetter, Golf Driving Range, Fitness Center, Four-season Swimming Pool, library, sauna, restaurants, café, large meeting room, or adventure playground, ect. In addition, there are many essential facilities such as famous restaurants, spas, banks, and convenience stores, etc… available in the urban area.
The outstanding feature at Ciputra Hanoi is the best education system ever which inclusive of United Nations International School (UNIS), Singapore International School (SIS), Hanoi Academy International Bilingual School, Kinderworld Kindergarten, and Sunshine House Kindergarten.
Furthermore, the residents at Ciputra shall be taken care by our professional services such as Reception, Landscape Care, Maintainance and Security in 24/7 basis.
Let's start a great life!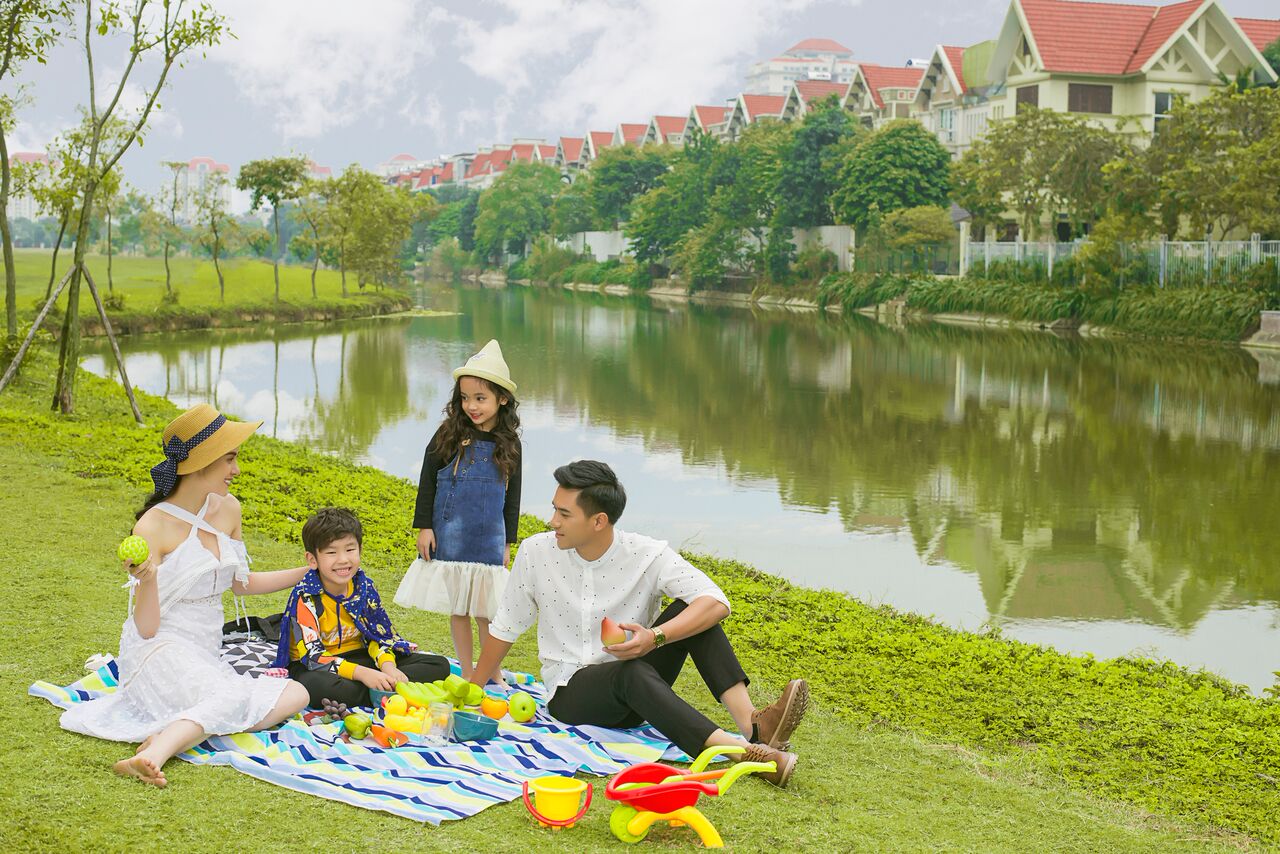 Walking along the urban area, being integrated in well-designed infrastructure and green landscape, regulating lakes, parks, fountains and abundant of sculptures, the residents can feel a pure green area in a very much busy and noisy city of Hanoi. CIPUTRA HANOI that is the worthiest reward for your family is the ideal destination and living environment for your family and a place where you can proudly called your HOME.